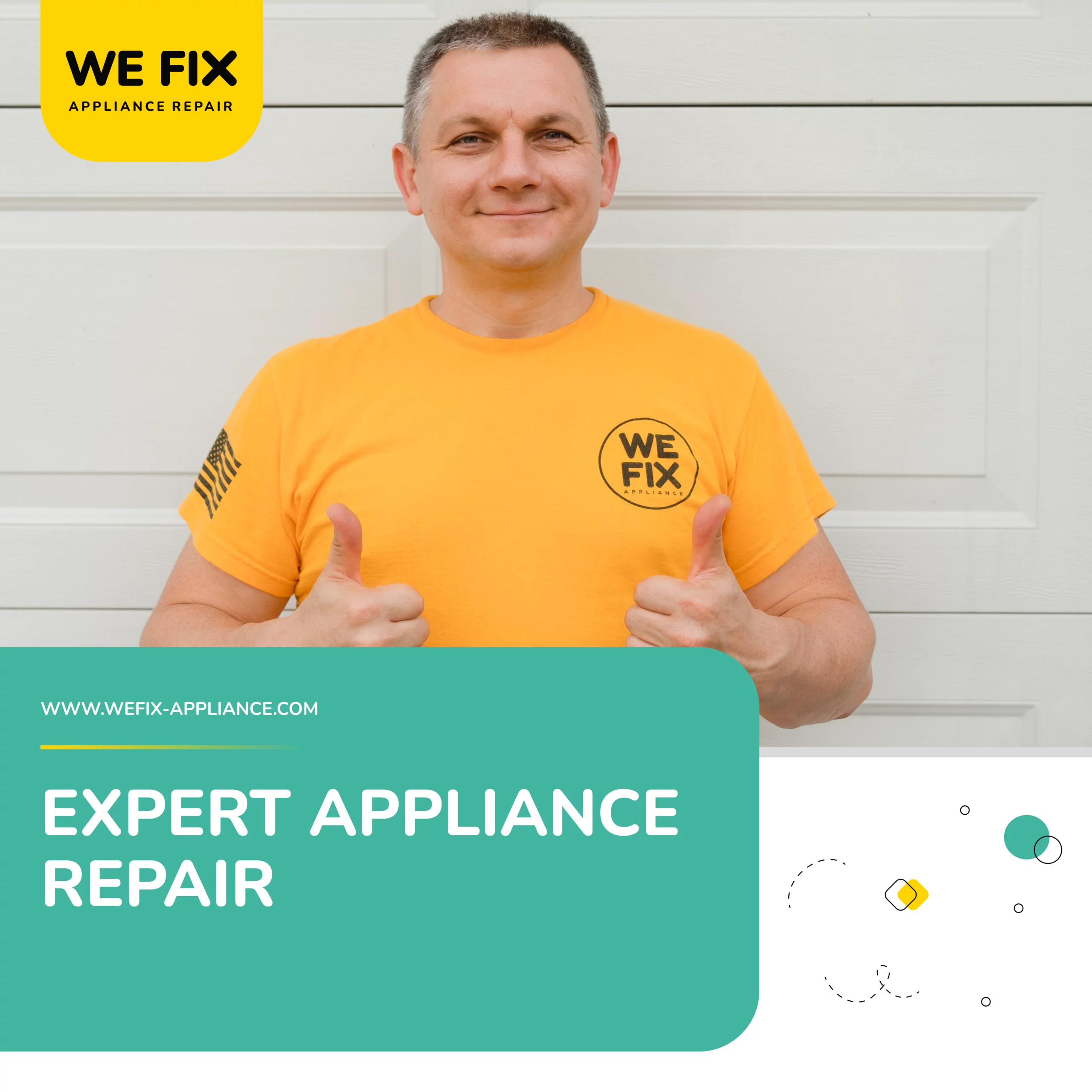 At We Fix Appliance Repair, we pride ourselves on being your go-to solution for all your appliance repair needs. Our best appliance repair technicians are dedicated to ensuring that your appliances are running smoothly, and our commitment to customer satisfaction sets us apart from the competition.
In this comprehensive guide, we will delve into the world of appliance repair, covering everything from the importance of timely service to the benefits of choosing certified appliance repair technicians. Discover why we are the best in the business when it comes to appliance repair services.
Quality Appliance Repair by Experts
When it comes to appliance repair, you want the assurance that your valuable appliances are in the hands of experts. At We Fix Appliance Repair, our certified appliance repair team consists of highly skilled technicians who are well-versed in repairing a wide range of appliances, including home appliance repair and kitchen appliance repair.
Whether it's a malfunctioning refrigerator, a dishwasher that won't start, or a washing machine acting up, our experts have the knowledge and experience to diagnose and fix the issue promptly.
Why Choose a Certified Appliance Repair Technician?
When your appliances break down, it's essential to have them repaired by certified technicians. Certified appliance repair technicians have undergone rigorous training and are up-to-date with the latest industry standards. Here's why choosing a certified appliance repair technician matters:
1. Expertise: Certified appliance repair technicians possess in-depth knowledge of various appliance brands and models. They can quickly identify the problem and provide a solution, ensuring that your appliance is back in working order.
2. Safety: Appliance repair can involve complex electrical and mechanical components. Certified appliance repair technicians are well-versed in safety protocols, reducing the risk of accidents during repairs.
3. Warranty Protection: Many appliance manufacturers require repairs to be performed by certified technicians to maintain the warranty. Choosing a certified appliance repair technician ensures that your warranty remains valid.
Same Day Appliance Repair for Your Convenience
At We Fix Appliance Repair, we understand the inconvenience of a malfunctioning appliance. That's why we offer same day appliance repair services to get your life back on track as quickly as possible. Our appliance repair technicians are equipped with the tools and parts needed to address your appliance issues promptly.
The Benefits of Same Day Appliance Repair
1. Minimal Disruption: Our same day appliance repair service means you don't have to go without your essential appliances for an extended period. We aim to restore your appliance's functionality on the same day you contact us.
2. Cost-Effective: Timely repairs can often prevent more extensive and expensive damage. By addressing the issue promptly, you can save money in the long run.
3. Customer Satisfaction: We prioritize customer satisfaction, and our same day appliance repair service is a testament to our commitment to your convenience and peace of mind.
Affordable and Reliable Appliance Repair
We understand that unexpected appliance repairs can strain your budget. That's why we offer affordable appliance repair services without compromising on quality. Our transparent pricing ensures that you know what to expect before any work begins.
Local Appliance Repair Specialists
As your local appliance repair specialists, we take pride in serving our community. We are a part of your neighborhood, and our appliance repair technicians are always just a phone call away. When you choose We Fix Appliance Repair, you're supporting local businesses and investing in the well-being of your community.
The Advantages of Choosing a Local Appliance Repair Provider
1. Prompt Response: Being local appliance repair specialists allows us to respond quickly to your appliance repair needs. We understand the value of your time and strive to minimize any inconvenience.
2. Personalized Service: We prioritize building relationships with our customers. You're not just a number to us; you're a valued member of our community. Our dedicated appliance repairman will ensure that your needs are met with personalized care and attention.
3. Trust and Reliability: Our reputation is built on trust and reliability. Count on us, and our experienced appliance repairman, to be there when you need us most.
Feel Free to Reach Out to us for Appliance Repair Services!
Don't hesitate to get in touch with us at We Fix Appliance Repair for all your appliance repair needs. Our friendly and knowledgeable appliance repair company is here to assist you. Whether you have a pressing issue that requires immediate attention or simply want to inquire about our services, we're ready to provide the answers and solutions you need. 

You can reach out to us via phone, email, or by filling out our online contact form. We look forward to hearing from you and ensuring your appliances are in top-notch condition.