Rated #1 Frigidaire Appliance Repair Service
At We Fix Appliance Repair, we specialize in repairing a wide range of Frigidaire appliances. Whether you're dealing with a malfunctioning refrigerator, a faulty washing machine, a problematic dryer, a malfunctioning dishwasher, or a problematic oven or range, our experienced Frigidaire appliance repair technicians have the knowledge and expertise to fix the issue promptly and effectively.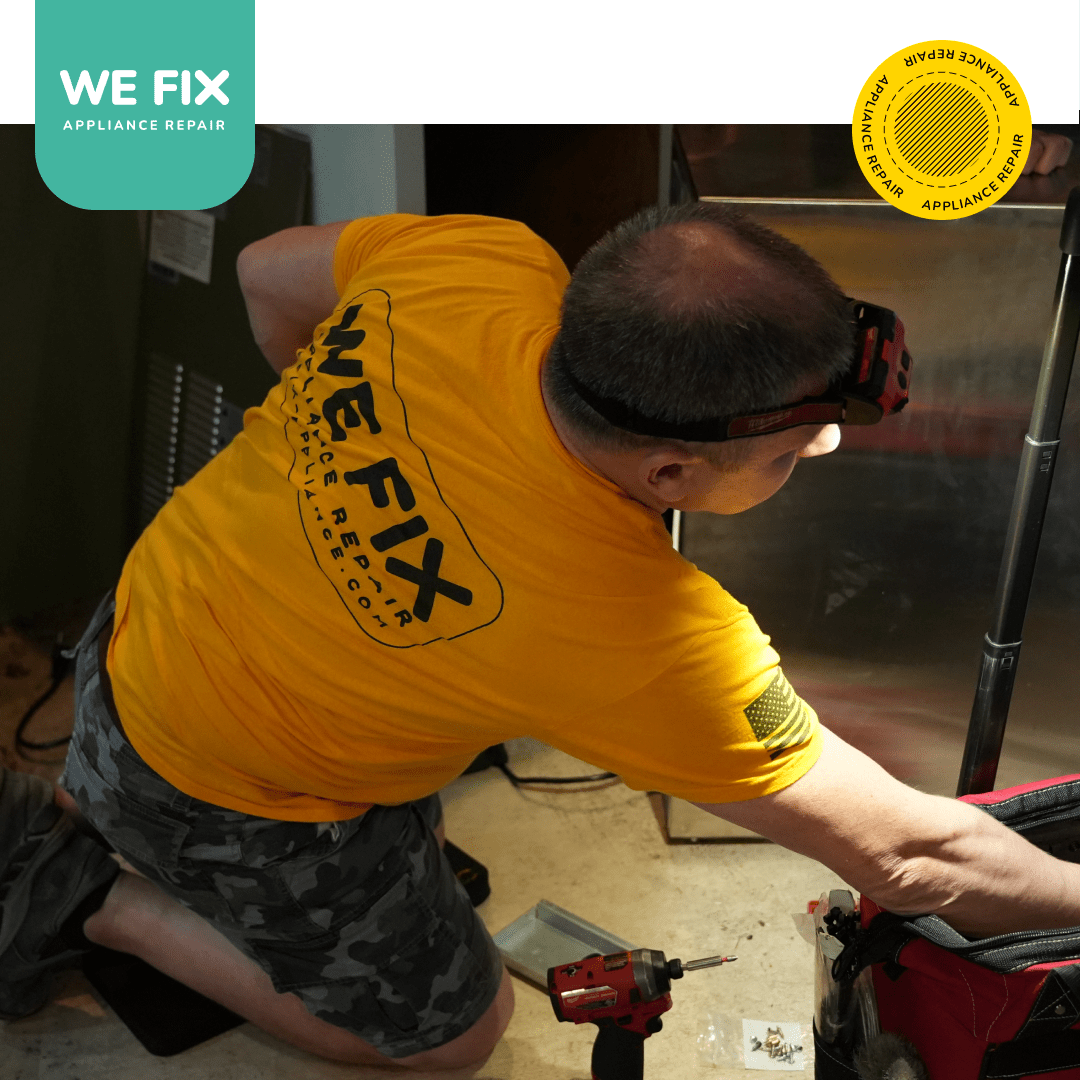 Frigidaire Appliances We Repair
No matter the issue you're facing with your Frigidaire appliance, our team of Frigidaire appliance repair professionals is equipped to provide the necessary repairs to restore its functionality. We understand the intricacies of Frigidaire appliances, and we stay up to date with the latest repair techniques and technologies to deliver excellent service.
Professional Frigidaire Appliance Repair Service Near Me
When you encounter a problem with your Frigidaire appliance, it's crucial to have access to a professional appliance repair service near your location. We Fix Appliance Repair offers a convenient and reliable Frigidaire appliance repair service that is easily accessible.
By choosing our professional Frigidaire appliance repair service, you can benefit from:
Prompt Service: We understand the urgency of appliance repairs, and we strive to provide same-day or next-day Frigidaire appliance repair service whenever possible.
Experienced Technicians: Our team consists of experienced technicians who have undergone rigorous training in Frigidaire appliance repair.
Quality Repairs: We take pride in delivering top-notch Frigidaire appliance repair services that stand the test of time. Our technicians use genuine Frigidaire parts whenever possible to ensure the longevity and performance of your appliance.
If you're searching for a professional Frigidaire appliance repair service near you, look no further than We Fix Appliance Repair. Our commitment to quality, expertise, and customer satisfaction sets us apart as a trusted repair provider for Frigidaire appliances.
Frigidaire Appliance Repair Technicians You Can Trust
When it comes to repairing your valuable Frigidaire appliance, you want to entrust the task to technicians you can rely on. At We Fix Appliance Repair, we take pride in our team of Frigidaire appliance repair technicians who are highly skilled, professional, and trustworthy.
Our technicians undergo comprehensive training and have extensive experience in repairing Frigidaire appliances. They stay updated with the latest advancements in appliance technology, ensuring they have the expertise to tackle any issue your Frigidaire appliance may have.
Contact Us To Get A Free Quote
Our technicians are experts in Frigidaire appliance repair, equipped with the knowledge, skills, and tools to diagnose and resolve various issues. We prioritize customer satisfaction and deliver transparent pricing, quality repairs, and exceptional service. You can trust our technicians to provide efficient solutions and professional conduct throughout the repair process.

If you're experiencing any problems with your Frigidaire appliance, don't hesitate to contact We Fix Appliance Repair. Schedule a repair service with us and let our experts handle your Frigidaire appliance repair needs with expertise and care.