Rated #1 Kenmore Appliance Repair Service
If you own a Kenmore appliance that is not functioning correctly, you require a dependable and efficient Kenmore appliance repair service to restore its functionality. At We Fix Appliance Repair, we specialize in fixing a wide range of Kenmore appliances.
Whether it's your Kenmore oven, refrigerator, dishwasher, or any other appliance, our team of skilled technicians who specialize in Kenmore appliance repair is here to assist you.
We understand the importance of your Kenmore appliances in your everyday life and strive to provide prompt and effective solutions for Kenmore appliance repair.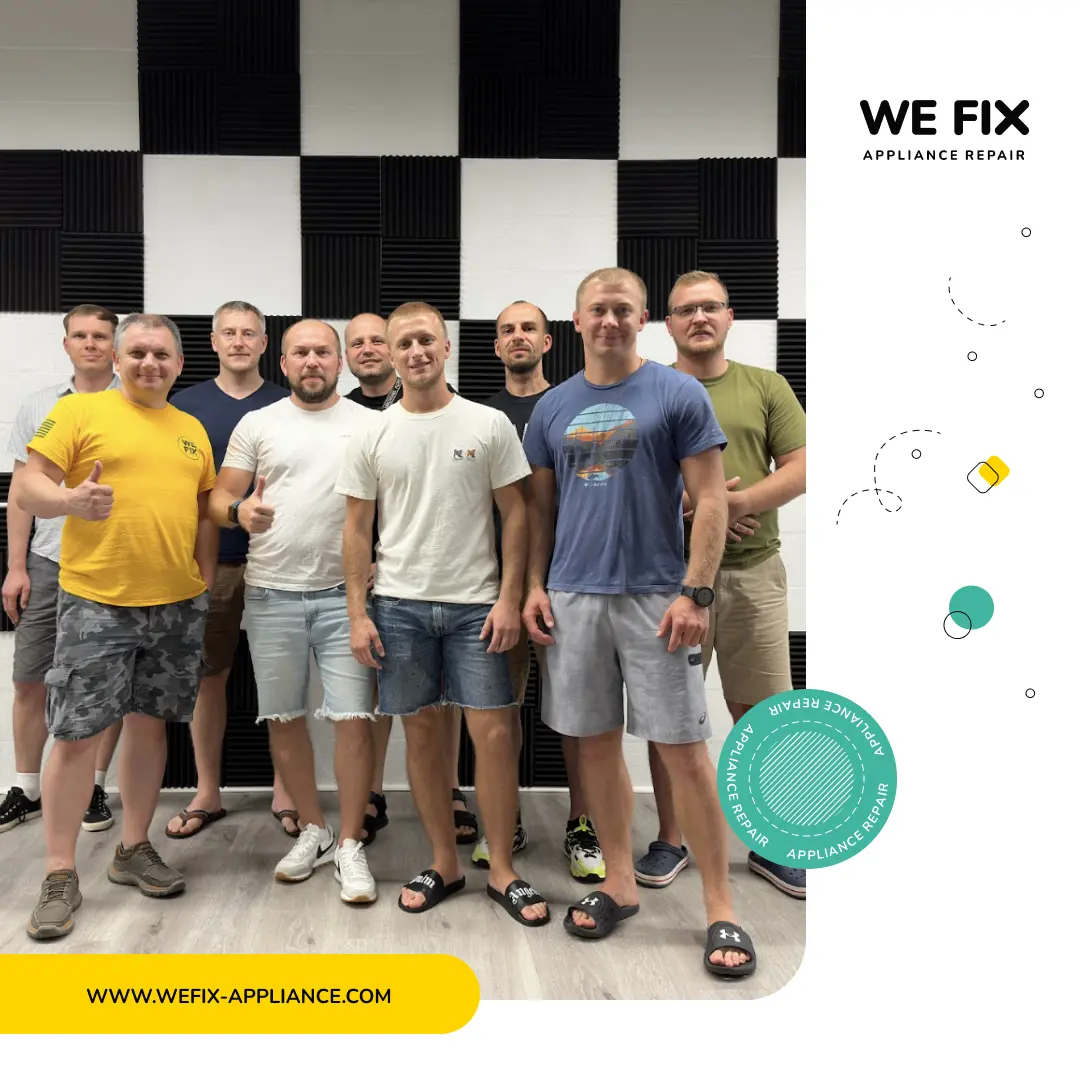 Kenmore Appliance Repair Services We Fix
Kenmore Oven Repair: If your Kenmore oven is not heating properly, experiencing temperature fluctuations, or displaying error codes, our Kenmore technicians can diagnose and repair the issue. With the necessary tools and skills, we can address various oven problems, ensuring optimal performance of your Kenmore oven.
Kenmore Refrigerator Repair: Is your Kenmore refrigerator not cooling effectively or making strange noises? Our experts are well-versed in Kenmore refrigerator repair and can quickly identify the underlying issue. We can fix problems with temperature control, faulty compressors, leaks, and more.
Kenmore Dishwasher Repair: A malfunctioning Kenmore dishwasher can be a major inconvenience. If you're facing issues like poor cleaning, water leakage, or unusual noises, our technicians can provide efficient repairs. We possess a deep understanding of Kenmore dishwasher models and can restore your appliance's performance.
Kenmore Washer and Dryer Repair: If your Kenmore washer is not spinning, draining, or completing cycles, or if your Kenmore dryer is not generating heat or tumbling, our repair technicians can diagnose and resolve the problem. We efficiently repair various issues to ensure your laundry appliances work optimally.
Professional Kenmore Appliance Repair Service Nearby
When it comes to Kenmore appliance repair, it is crucial to select a professional service that is conveniently located near you. We understand that appliance breakdowns can occur at any time, causing inconvenience and disrupting your daily routine. That is why We Fix Appliance Repair is committed to providing a professional Kenmore appliance repair service in your vicinity.
Our Kenmore appliance service technicians are strategically located in various areas, ensuring quick response times and minimizing downtime for your appliances. With our expertise and local presence, you can have peace of mind, knowing that help is just a phone call away.
Trustworthy Kenmore Appliance Repair Technicians
When it comes to repairing your valuable Kenmore appliances, it is essential to choose Kenmore appliance repair technicians you can trust. At We Fix Appliance Repair, we take pride in our team of highly skilled and reliable Kenmore technicians. Each technician undergoes rigorous training and possesses extensive experience in repairing Kenmore appliances.
Our technicians are factory-trained and certified, ensuring that they have the knowledge and expertise to handle any Kenmore appliance issue. They stay up-to-date with the latest technologies and repair techniques to provide the most efficient solutions for our customers.
Get in Touch for a Free Quote
When it comes to Kenmore appliance repair, We Fix Appliance Repair is your trusted partner. We specialize in repairing a wide range of Kenmore appliances, including ovens, refrigerators, dishwashers, cooktops, washers, and dryers. Our team of professional and experienced Kenmore appliance repair technicians is dedicated to providing prompt and reliable service.

Contact We Fix Appliance Repair today for all your Kenmore appliance repair needs. Trust us to get your appliances back to optimal working condition.