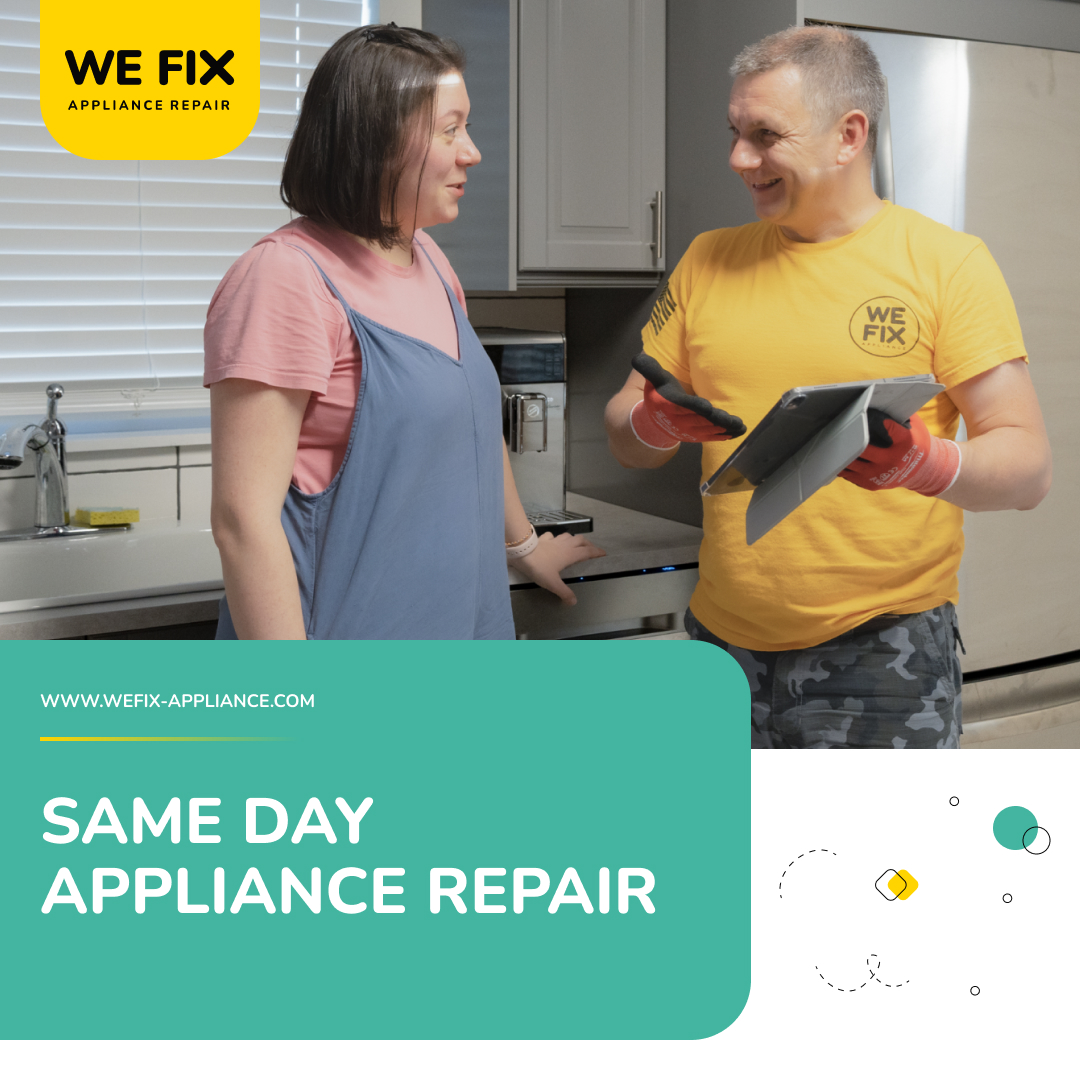 You probably don't think about your appliances much unless they break down. Having to deal with a broken appliance is never fun, and it can be stressful trying to figure out what needs to be fixed, whom you can call, etc. This is where a Miami local appliance repair company comes in handy. You can trust them to get the job done quickly and efficiently so you can get back to business as usual.
We Fix Appliance Repair in Miami offers guaranteed professional services in repairing all your appliances, such as dryers, dishwashers, freezers, and other home appliances, at the best and most affordable prices.
Trusted Appliance Repair in Miami
Miami appliance repair is the best option for all your appliance repair needs. We specialize in appliance repair, commercial appliances, and appliance installation. We have been a locally owned and operated business providing quality service in Central Florida for over 10 years.
We are fully licensed and insured and are members of the Better Business Bureau. Some of the brands we repair include Kitchen appliances such as dishwashers, dyers, and many more! We fix Miami appliance repair services that are prompt, effective, and affordable. What's more, we can deliver the same-day services for your appliances.So book today when you need us, and we'll make that happen for you.
Miami Professional Appliance Repair Services
If your appliance breaks down, your first thought is to call for an appliance repair company. However, many different companies offer this service, so it can be challenging to choose the right one. In addition, you need to ensure that your service provider is professional and has the right tools and knowledge to fix your appliance. That's why we have We Fix Appliance Repair as your one-stop shop for all the best appliance repair services in Miami.
Whether you need refrigerator or dryer repair services, you will find a solution here! What do you want to repair? What are your budget and payment options? – What should you look for in a repair company? What are the benefits of hiring an appliance repair company? We Fix Appliance repair offers all the above concerns and guarantees total satisfaction on all your home appliances.
Licensed Appliance Repair Technician in Miami
A licensed Miami appliance repair technician is an individual who has earned the proper credentials to do appliance repairs. WeFix Miami Appliance Repair guarantees the safety of your appliance during the repair. This protects you and your home if there is an accident while performing the repairs. Our Miami appliance repair technicians are experienced, ensuring we get the job done right. Our repairing company meets all the above concerns to ensure smooth repairing services to all our customers.
WeFix Miami Appliance Repair
We Fix Appliance Repair is a full-service appliance repair company servicing customers for the last 10 years. We specialize in home appliance repair, installation, and maintenance in Miami. We provide 24/7 service and employ only industry-certified technicians who are fully insured. As a customer-oriented company, we are committed to providing high-quality, cost-effective repairs and excellent customer service. If you need any of your appliances repaired, contact We Fix Miami Appliance Repair today!
Why Hire an Appliance Repair Company?
You may wonder why you should even bother hiring an appliance repair company. There are many reasons why it is a good idea. Here are a few of them.
Affordable – If your appliance breaks down and you need it fixed, you'll want to get it fixed quickly and efficiently so you can get back to normal. Hiring a repair company will allow you to do this quickly and easily.
Trustworthy – You may know a bit about fixing appliances, but you probably don't have the proper tools or knowledge to get the job done right. A repair company will have these things, which makes them much more trustworthy.
Available 24/7 – Appliance repair companies are open 24/7, which means you can get your appliances fixed at any time of the day or night, whether it's a weekend or holiday. What's great is that we offer same-day service at We Fix Appliance Repair company.
What to Look for in a Miami Appliance Repair Company?
There are a lot of companies out there that offer Miami appliance repair services, so it can be overwhelming trying to decide which one you should go with. Here are a few things to consider when choosing a repair company for your appliances.
Experience – Look for a company that has been in business for at least a couple of years, if not longer. This way, you know they have the experience to do the job correctly and efficiently. For example, all our experienced technicians deliver quality repair services at We Fix Repair. 
Reputation – Check out online reviews for the different companies in your area. This will give you an idea of how other customers feel about the services they receive from these companies. With over 10 years of operation, we ensure that your appliances are repaired with utmost safety and quality services.
Cost – Besides experience, reputation, and reviews, you should also consider costs. There are many different appliance repair companies in your area, so you should be able to find one that fits within your budget. We Fix Appliances have affordable prices; we give the best value for your money.
Benefits of Hiring an Appliance Repair Company in Miami
There are many benefits associated with hiring a repair company to repair your appliances. Here are just a few.
Peace of mind – When your appliances break down and need to be repaired, it can be stressful and frustrating. With a repair company, you can rest easy knowing they will get the job done correctly and efficiently.
Save time – When you need to fix your appliances, you probably have a lot to do. This would include finding a repair company, scheduling an appointment, etc. Hiring a repair company will allow you to save time and get your appliances fixed quickly and efficiently.
Improve safety – When an appliance in your home breaks down, it can result in safety issues. Broken appliances often cause electrical issues, which can be dangerous. Hiring a repair company will help to improve safety in your home.
These are just a few benefits of hiring an appliance repair company. While you may be able to fix some appliances yourself, others may be beyond your skill level and be better off hiring a pro. In addition, if you want your appliances to last a long time, you need to take good care of them. This means you should schedule regular maintenance, replace parts before they break, and repair them when they break down. Call us or book online services with We Fix Repair Services.