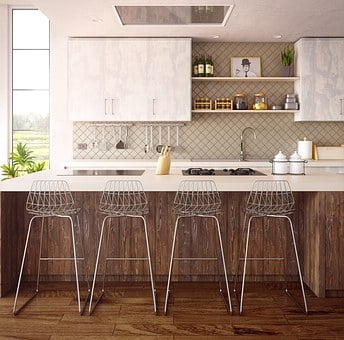 When your refrigerator stops working, the last thing you want to do is spend hours online trying to find a reputable appliance repair company. You need that cold air now! So how do you quickly and easily find a good company near you? Finding a reputable appliance repair company can seem like a daunting task, but here are some tips to help.
Friends and Family Come First
If you have friends or family who has had good experiences with appliance repair companies in the past, give them a call and ask for their advice. They may have already encountered an issue similar to yours and can recommend someone to assist you right away.  
Professional Reviews/Recommendations
Another great resource for finding a good appliance repair company is online reviews or recommendations. You can ask your friends and family, but these are also available on the Internet at large. For instance, if you're looking for an air conditioning repair company, try searching "air conditioner repair California" or "appliance repair company near me".
Listings on Local Websites
If you're too busy to search the Internet for a reputable appliance repair company, there are plenty of companies who have already done it for you! Many companies make their business listings available on local websites like Google+ Local or Yelp. Check out the listing for each company and see what others have to say about them before you call.  
Reputable Businesses are Open About Pricing
A reputable appliance repair company will be able to give you an estimate over the phone, but not all of them do. Some companies will offer you an estimate only after they have arrived at your home, which can be frustrating if you need immediate assistance. A good company should give you a range over the phone so that you know what to expect when they arrive. Apart from pricing, you may want to confirm if the company offers:
Remote assistance
Warranties on parts
A money-back guarantee
Flexible payment options
Reputable Appliance Repair Experts
At We Fix Appliance Repair, we pride ourselves on our same-day service and offer a full range of appliance repair services for customers in Pinellas County and Tampa Bay. Our discounts for veterans and repeat customers have set us apart from our competitors. Our service is 100% guaranteed, so give us a call today.