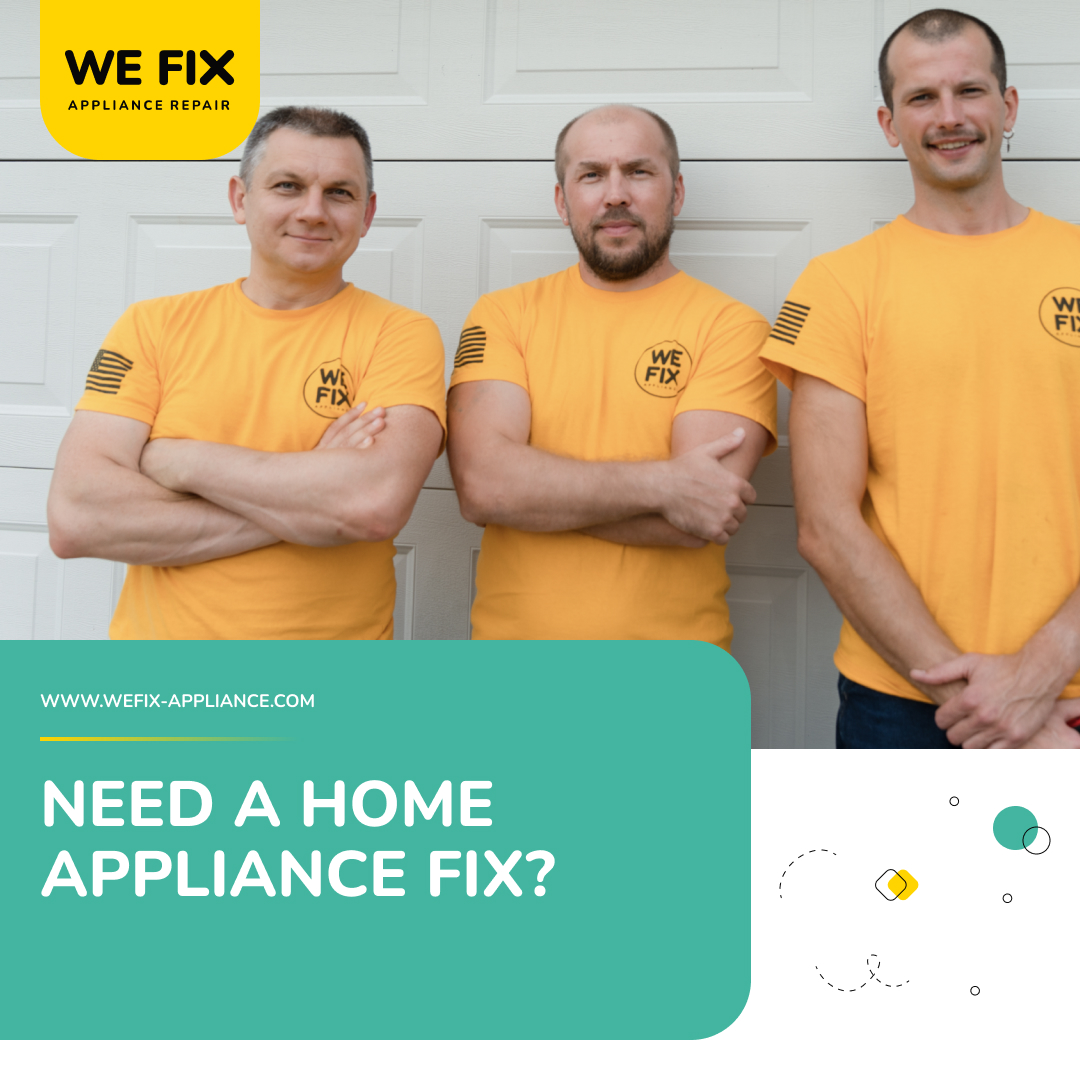 Are you having trouble with your dryer or washer? It's important to remember that these types of appliances can be quite dangerous when they don't work properly. It's essential to get them fixed by a skilled dryer and washer repair technician as soon as possible.
If you're currently searching for the best dryer and washer repair near me in Miami, look no further than We Fix Appliance Repair!
We have qualified technicians who will arrive at your home and fix your broken appliance as soon as possible. Our rates are very affordable, and we guarantee quality Miami washer dryer repair service every time.
Best Dryer Repair Near Me
You may encounter an issue with your appliances, such as dryers not drying clothes or washing machines not spinning clothes. We Fix Appliance Repair is a company that provides residential, commercial, and Miami dryer repair services. Book your Miami dryer repair service today.
Best Washer Repair Near Me
A broken washer is a major inconvenience, but we are here, near you, with best washer repair solution. Our trusted Miami washer repair experts will visit your home, with advanced tools and required parts, and get your washer working again within a day. Contact us today to have your washer fixed.
Contact Certified Dryer and Washer Repair Technicians
The team has the skills to offer both dryer and washer repair services. With over 25 years of experience servicing appliances of all makes and models, We Fix Appliance Repair is here for you 24/7 when you need us most.
They are the best dryer and washer repair service near me in Miami because they have high-quality work, timely repairs, and cost-effective prices.
Look no further if you're looking for trusted dryer and washer repair technicians. Our team of experts can help you find the best prices on the most reliable washer dryer repair services.
Our professional technicians are reliable, responsive, and ready to help fix your dryer or washer today. We Fix Appliance Repair offer flexible appointments, fast repairs, low rates, and personal customer service – what more could you ask for?
Contact us today to set up an appointment or chat online with one of our skilled customer service representatives.