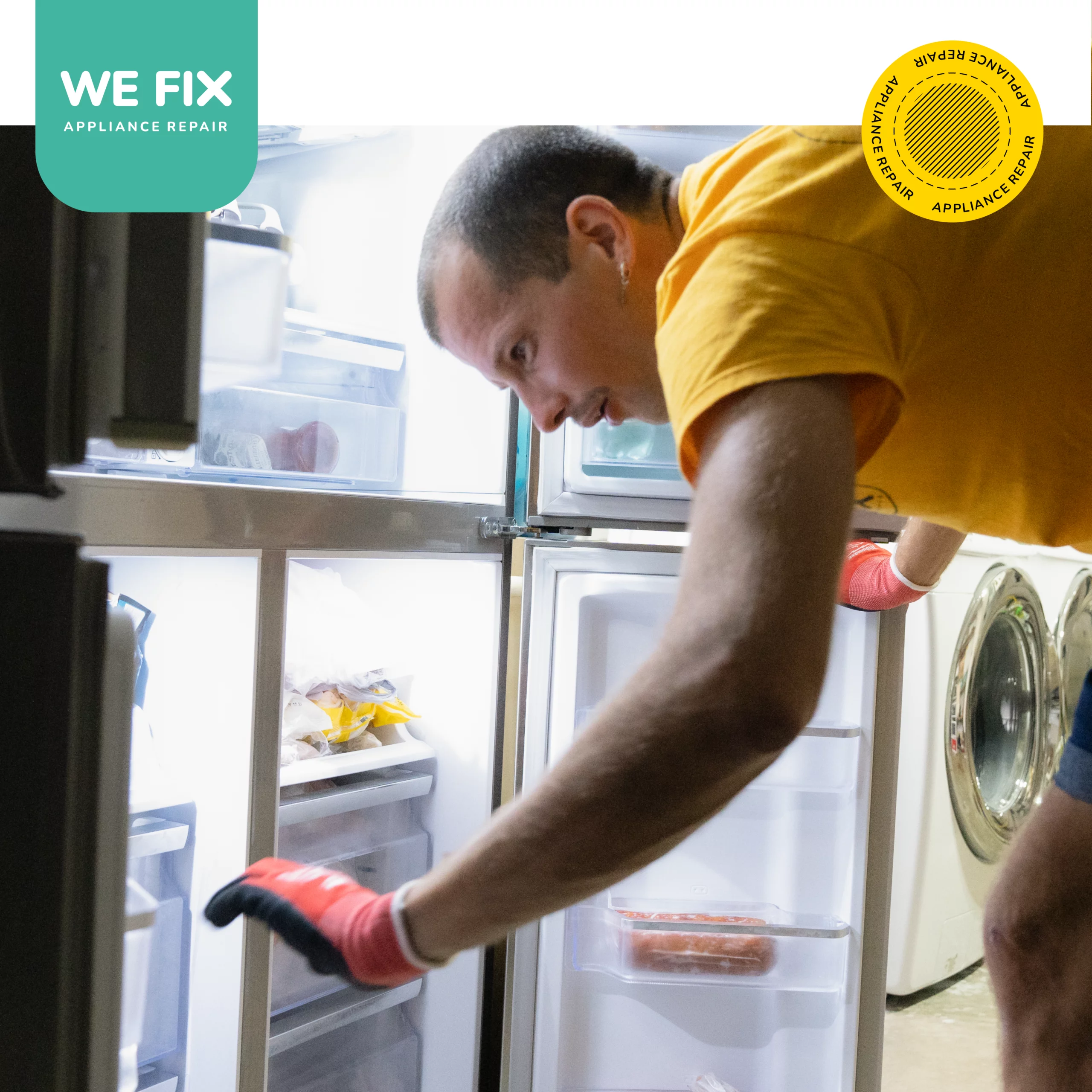 Your Go-To for Refrigerator Repair
Your refrigerator is the unsung hero of your home, working diligently day and night to keep your food fresh and safe. But when it malfunctions, it can turn your world upside down. Enter We Fix Appliance Repair, the ultimate solution for all your refrigerator repair needs.
Why Opt for Local Refrigerator Repair?
When searching for a "refrigerator repair near me", the answer lies in choosing a local refrigerator repair service. Proximity ensures faster response times, and the understanding of the local dynamics and challenges means that our refrigerator repair technicians are better equipped to serve you.
Excellence in Refrigerator Repair Services
At We Fix Appliance Repair, we pride ourselves on delivering top-notch refrigerator repair services. Our commitment is to ensure that when you're searching for a "refrigerator repair in my area", we are the first name that pops up, not just for our proximity but for the quality of our services.
Brands We Specialize In for Refrigerator Repair
Every refrigerator brand has its nuances, and we are trained to handle them all:
LG Refrigerator Repair: LG's cutting-edge technology requires an expert touch, and our LG refrigerator repair technicians have the training and expertise for it.
Samsung Refrigerator Repair: We understand the intricacies of Samsung's innovative refrigerators, ensuring that they are handled with care and precision.
Sub Zero Refrigerator Repair: The luxury and precision of Sub Zero refrigerators are unmatched, and so are our Sub Zero refrigerator repair services for them.
GE Refrigerator Repair: Trust us to take care of your General Electric refrigerator, ensuring its performance remains top-notch.
Kenmore Refrigerator Repair: With years of experience in handling Kenmore products, we guarantee your refrigerator is in safe hands.
The Advantage of Opting for We Fix for Refrigerator Repair
Choosing us for your refrigerator repair service offers a host of benefits:
Trained Professionals: Our refrigerator repair technicians undergo rigorous training to handle different refrigerator brands and models.
Quick Turnaround: We understand the urgency when a refrigerator breaks down. With our local presence in refrigerator repair, we ensure that we attend to your issues promptly and effectively
Genuine Spare Parts: For all our refrigerator repair tasks, we exclusively use authentic parts, guaranteeing the longevity and peak performance of your refrigerator after the repair.
Transparent Refrigerator Repair Pricing: No hidden charges or last-minute surprises. Our pricing is transparent and competitive.
Get in Touch with Us for Refrigerator Repair Services
Your refrigerator is pivotal to your daily life. At We Fix Appliance Repair, we're dedicated to ensuring its optimal performance. Whether you own an LG, Samsung, Sub Zero, GE, or Kenmore refrigerator, our expert technicians are equipped to handle your repair needs. The next time you face an issue, schedule a service with us for top-notch refrigerator repair.