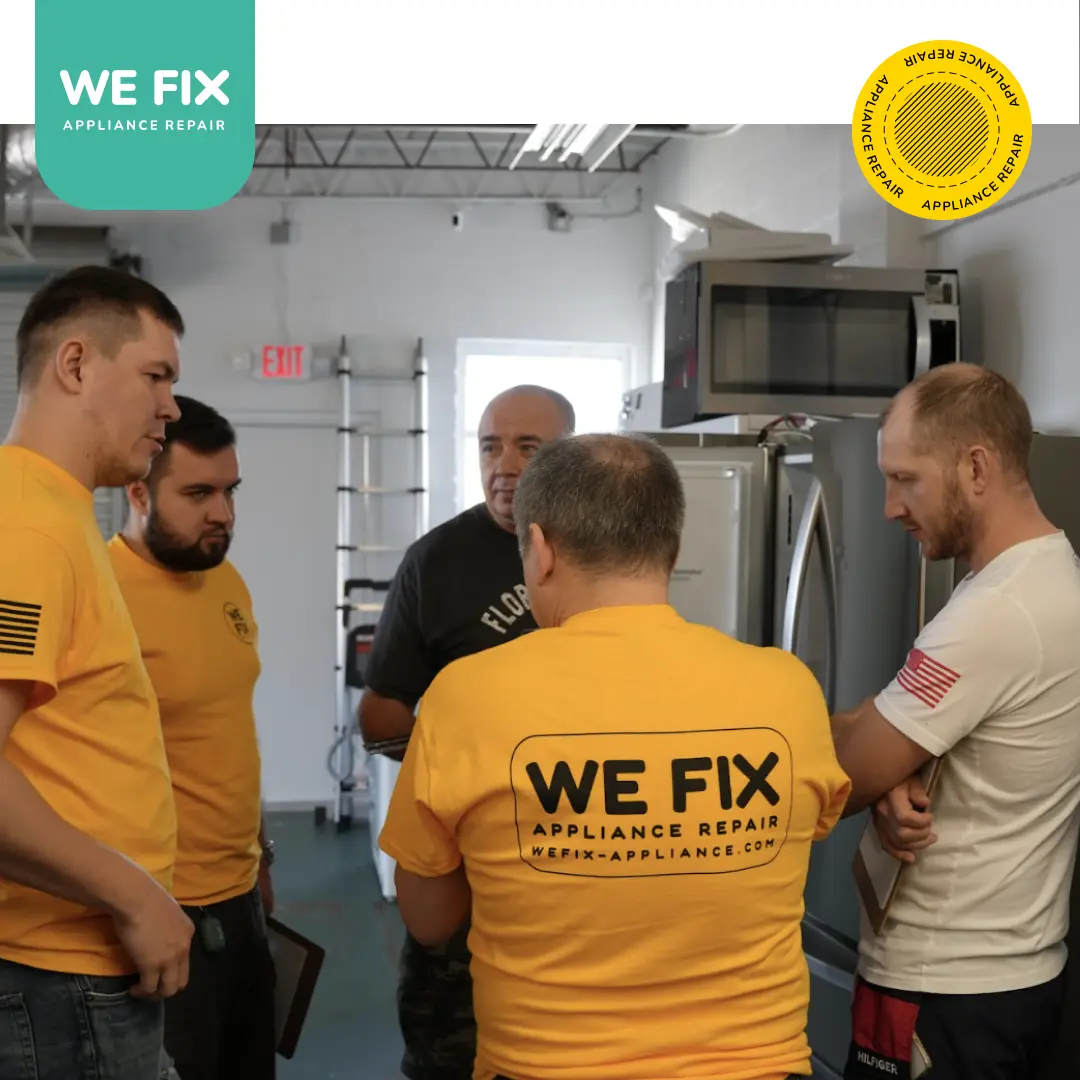 If your refrigerator is not functioning properly, you need professional refrigerator repair services. At We Fix Appliance Repair, we understand the importance of a properly working refrigerator.
Our team consists of highly skilled and certified technicians who specialize in refrigerator repair. They can identify the underlying cause of your refrigerator's issues and provide a lasting solution to prevent future problems.
We recognize the inconvenience of a faulty refrigerator, so we prioritize quick and efficient refrigerator repair service. Our goal is to restore your fridge to working order as soon as possible, with minimal disruption to your daily routine.
Common Refrigerator Repair Problems We Resolve
Our refrigerator technicians are extensively trained and licensed to handle various refrigerator problems. We specialize in resolving the most frequent issues, which include:
Refrigerator not cooling: This may be due to a defective compressor, condenser fan, or thermostat.
Unusual noises from the refrigerator: This could be caused by a malfunctioning fan motor, evaporator fan, or condenser fan.
Refrigerator leaking water: The problem may be a clogged defrost drain, faulty water valve, or damaged water line.
Food freezing in the refrigerator: A malfunctioning thermostat, damaged door gasket, or faulty defrost timer could be the culprit.
Refrigerator not working at all: This may be due to a faulty compressor, thermostat, or control board.
Ice maker not producing ice: The issue could be a clogged water filter, faulty water inlet valve, or malfunctioning ice maker motor.
Refrigerator Brands We Service
At We Fix Appliance Repair, we offer refrigerator repair services for all major refrigerator brands, including:
Miele refrigerator repair
Jenn-Air refrigerator repair
And many more
Dependable Refrigerator Repair Experts
We have a team of experienced refrigerator repair technicians at We Fix Appliance Repair who possess the skills and knowledge to diagnose and repair a wide range of refrigerator problems. Before beginning any work, our refrigerator repair technicians will provide a detailed estimate to ensure transparency.
Our commitment is to deliver excellent customer service and ensure complete satisfaction. We are always available to address any questions or concerns you may have.
Schedule your refrigerator repair appointment with us today.