Fast and Reliable Appliance Repair in Boynton Beach FL
Welcome to We Fix Appliance Repair, your go-to solution for professional and reliable appliance repair in Boynton Beach FL.
We understand the inconvenience of having a malfunctioning appliance, which is why our team of Boynton Beach appliance repair is dedicated to providing fast and efficient Boynton Beach appliance repair services to get your household back to normal.
Call us now (561) 782-9609 or book appliance repair service in Boynton Beach FL appointment online.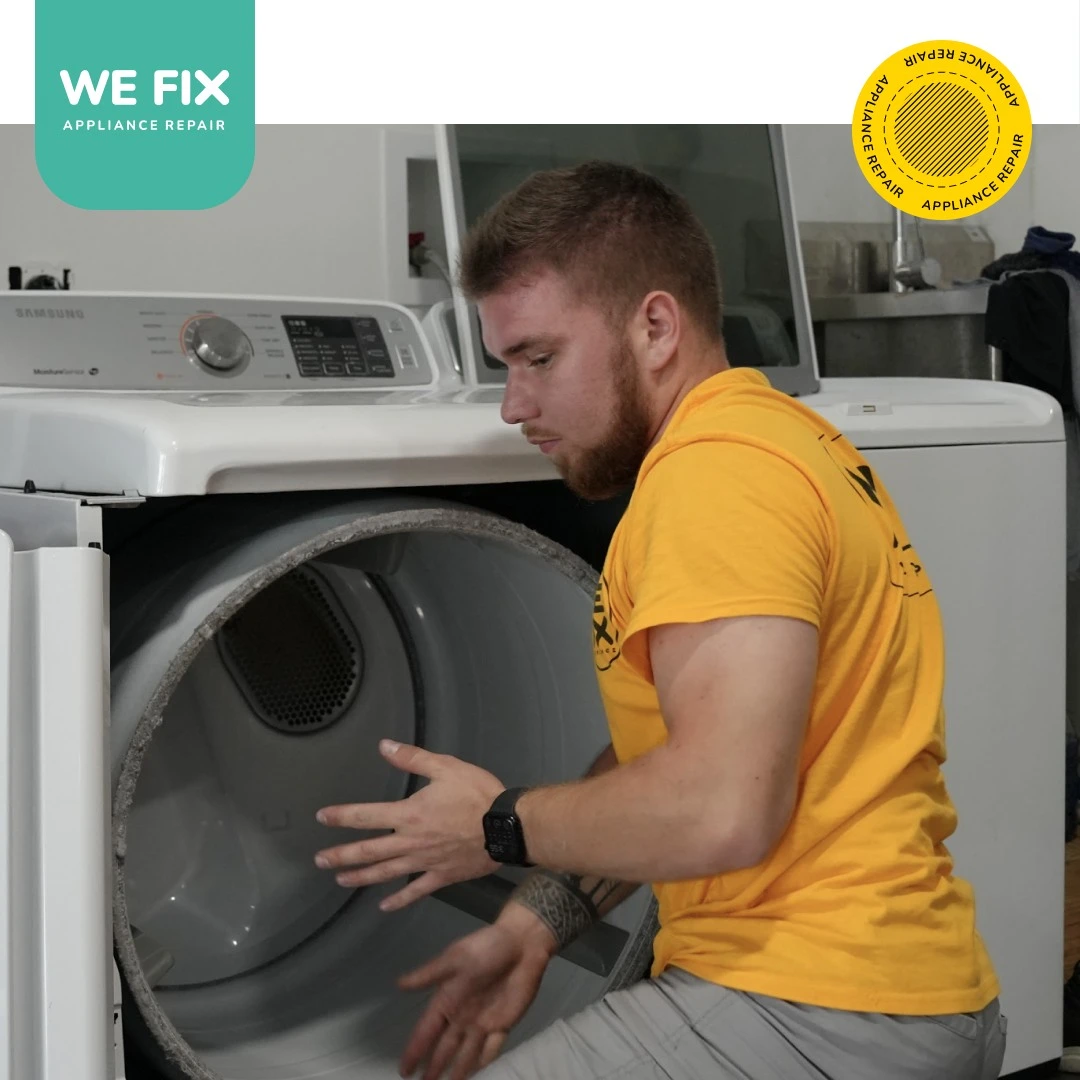 Professional Boynton Beach FL Appliance Repair Services
Our range of appliance repair services in Boynton Beach covers all major home appliances. From refrigerators to ovens, our experienced Boynton Beach appliance repair technicians are equipped to handle any issue. Our commitment is to deliver quality repairs promptly.
Refrigerator Repair Boynton Beach
A malfunctioning refrigerator can cause food spoilage and inconvenience. Our Boynton Beach refrigerator repair services are here to ensure your fridge is functioning optimally, keeping your food fresh and safe.
Washing Machine Repair Boynton Beach
Issues with your washing machine can disrupt your daily routine. Our washing machine repair Boynton Beach are designed to quickly fix any problem, from drainage issues to malfunctions in the washing cycle.
Dryer Repair Boynton Beach
We also specialize in dryer repair Boynton Beach. Whether it's a heating issue or a drum not spinning, our technicians will diagnose and fix the problem efficiently.
Dishwasher Repair Boynton Beach
Our dishwasher repair Boynton Beach can tackle various issues, from leaks to incomplete cycles, ensuring your dishwasher runs smoothly.
Stove Repair Boynton Beach
Problems with your stove can hinder your cooking activities. Our stove repair Boynton Beach are here to ensure that your cooking appliances are in perfect working order.
Brands We Service in Boynton Beach FL
We service a wide range of brands, ensuring that no matter what appliance you have, our appliance repair Boynton Beach technicians are well-equipped to provide expert repairs. Our knowledge spans across various manufacturers, ensuring top-notch appliance repair Boynton Beach service for all your appliances.
Same-Day Appliance Repair in Boynton Beach FL
Understanding the urgency of appliance repairs, we offer same-day service in Boynton Beach. Our goal is to resolve your appliance issues as quickly as possible, reducing any inconvenience caused by a broken appliance.
Certified Boynton Beach Appliance Repair Technicians
Our team comprises certified technicians specializing in appliance repair in Boynton Beach. They're trained to diagnose and fix all types of appliance problems, ensuring that your appliance is in skilled hands.
Expert Appliance Repair Boynton Beach: Request a Free Quote Today
At We Fix Appliance Repair, we pride ourselves on transparency and affordability. Contact us for a free quote on appliance repair in Boynton Beach, and experience the convenience of professional, reliable appliance repair Boynton Beach services.