Fast and Reliable Appliance Repair in Clearwater FL
Are you tired of malfunctioning appliances disrupting your daily life? We understand the frustration of a broken fridge, oven, or washing machine.
Thankfully, our dedicated team at We Fix Appliance Repair offers speedy and efficient appliance repair in Clearwater Florida, ensuring that you can get back to your daily routine without unnecessary disruptions.
Call us now at (727) 496-4796 or book appliance repair service in Clearwater FL appointment online.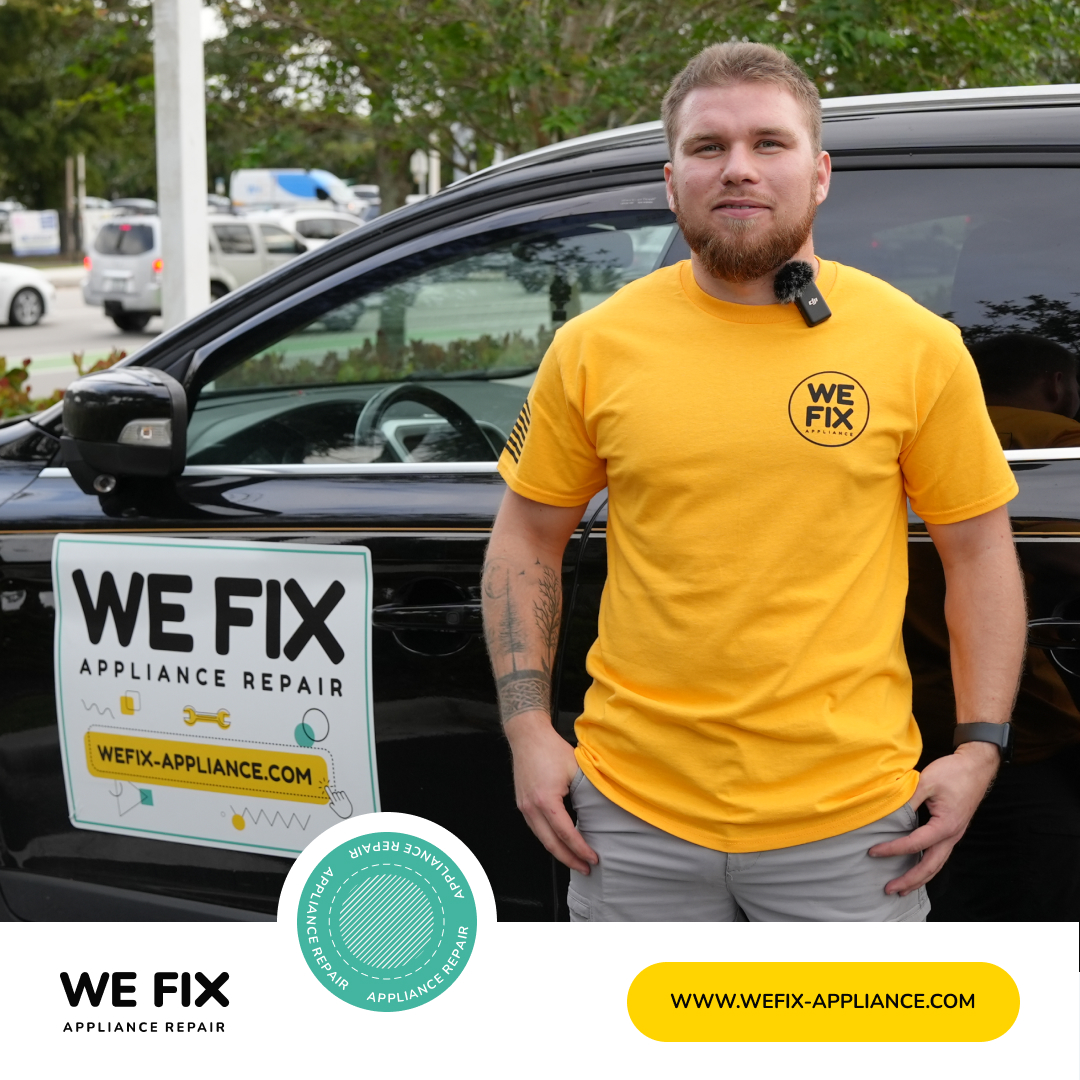 Professional Clearwater FL Appliance Repair Services
When it comes to appliance repair Clearwater FL, residents trust our team for their comprehensive services. From refrigerator repair Clearwater tasks to fixing ovens, washers, and dryers, our qualified appliance repair Clearwater technicians can handle a myriad of appliance issues. We pride ourselves on our prompt response, ensuring that Clearwater appliance repair tasks are completed swiftly and efficiently.
Whether you've searched for appliance repair service Clearwater FL or affordable appliance repair in Clearwater FL, our team has the solutions for you. We aim to provide both quality and affordability, ensuring you get the best bang for your buck.
Brands We Service in Clearwater FL
Our extensive experience in the field of appliance repair Clearwater Florida has equipped us with the knowledge to service a diverse range of brands. From mainstream brands like Whirlpool, Samsung, and LG to high-end brands like Sub-Zero, Bosch, and Miele, our appliance repair Clearwater technicians have seen and fixed it all.
So, when you're in need of a trustworthy appliance repair in Clearwater, you know who to call.
Same-Day Appliance Repair in Clearwater FL
One of the major pain points when dealing with a broken appliance is the waiting time. Recognizing this, we've streamlined our process to offer same-day Clearwater appliance repair.
Once you give us a call, our Clearwater appliance repair technicians will be at your doorstep, ready to diagnose and fix the issue on the spot. This prompt service ensures that you don't have to bear the inconvenience of a malfunctioning appliance for long.
Certified Clearwater Appliance Repair Technicians
What makes our appliance repair specialists Clearwater FL stand out? It's the meticulous training and certification process they undergo. Every technician on our team of Clearwater appliance repair is certified, having undergone rigorous training sessions and hands-on experience.
This ensures that when you opt for appliance repair in Clearwater Florida through us, you're getting the best in the business. Our certified Clearwater appliance repair professionals bring a wealth of knowledge and expertise to every job, ensuring top-notch repairs that last.
Expert Appliance Repair Clearwater: Request a Free Quote Today
So, if you're facing issues with your home appliances and are searching for appliance repair in Clearwater or specifically, refrigerator repair Clearwater, look no further. Our expert appliance repair Clearwater team is here to assist you. With a commitment to excellence, we offer comprehensive solutions to all your appliance woes.
Give us a call today at (727) 496-4796 for a free quote. Our friendly customer service representatives will be more than happy to guide you through the process and answer any questions you may have.
Remember, when it comes to reliable and affordable appliance repair in Clearwater FL, We Fix Appliance Repair is the name to trust.