Fast and Reliable Appliance Repair in Dallas TX
Dallas is a sprawling city with its fair share of modern homes, state-of-the-art kitchens, and high-tech laundry rooms. The rise in sophistication and technology of home appliances comes with an inherent challenge: when they break down, you need a trusted appliance repair Dallas provider to fix them.
Enter We Fix Appliance Repair, your reliable appliance repair service in Dallas.
Call us now at (214) 692-2908 or book appliance repair service in Dallas TX appointment online.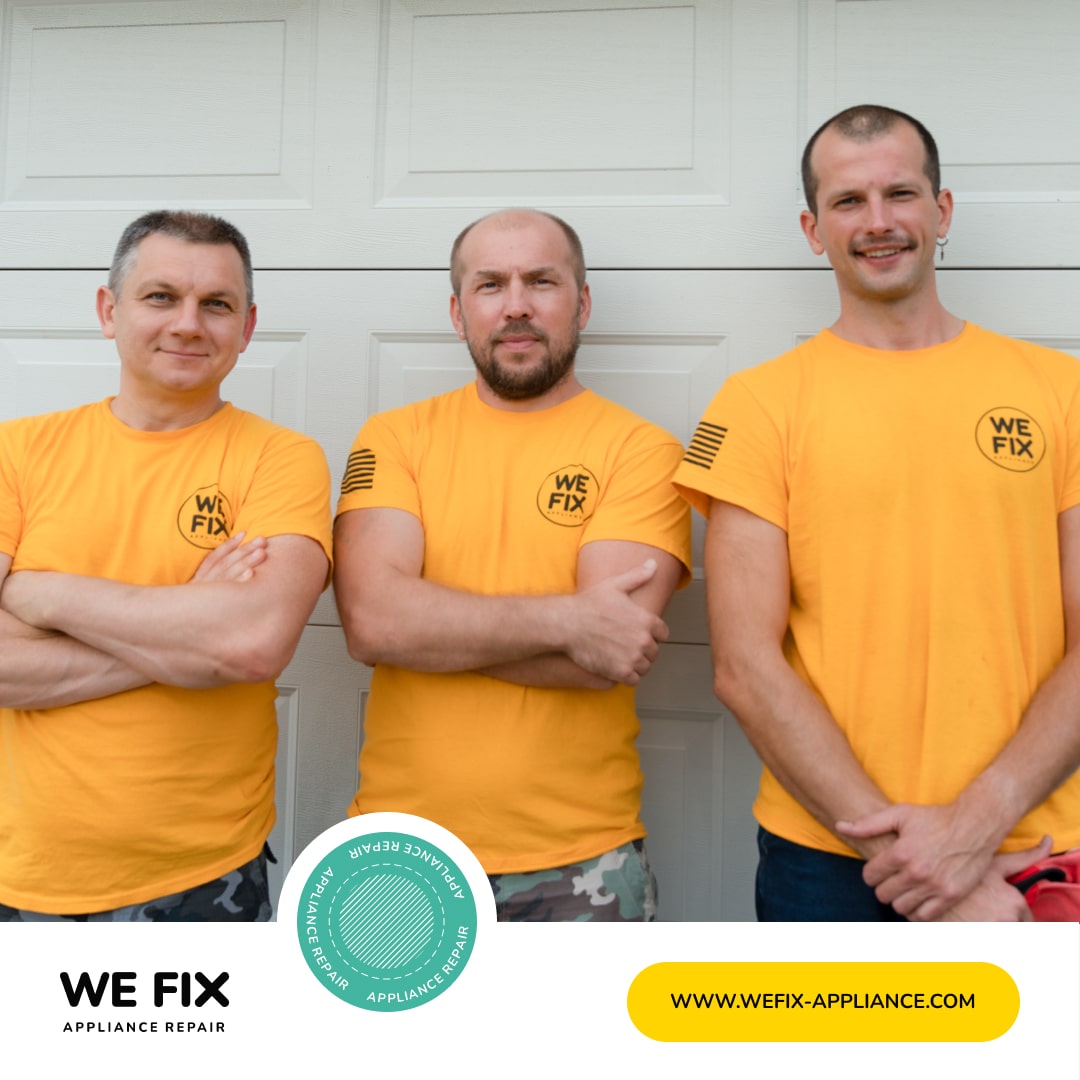 Professional Dallas TX Appliance Repair Services
There's nothing quite as frustrating as a malfunctioning appliance. Whether it's a refrigerator that won't cool, a washing machine that refuses to spin, or an oven that won't heat, the disruption can be significant. This is especially true in bustling cities like Dallas, where every minute counts.
The good news? You have Dallas appliance repair professionals who are just a call away!
At We Fix Appliance Repair, we understand the intricacies of various appliances and the essential role they play in your daily life. That's why we're dedicated to providing top-notch appliance repair in Dallas TX. Our team of appliance repair Dallas experts are trained, equipped, and ready to handle any challenge your machine might pose.
Brands We Service in Dallas TX
No matter the brand of your appliance, We Fix Appliance Repair has got you covered. We pride ourselves in being the best appliance repair Dallas service, and this is evident in the broad range of brands we handle.
Same-Day Appliance Repair in Dallas TX
We know that in the face of an appliance breakdown, time is of the essence. Every moment your refrigerator is down, food spoils; for every hour your washing machine is out, laundry piles up. Recognizing the urgency, We Fix Appliance Repair offers same-day appliance repair in Dallas TX. Our appliance repair Dallas team is always on standby, ensuring that once you ring us, we are on the move, bringing our trusted appliance repair service Dallas straight to your doorstep.
Certified Dallas Appliance Repair Technicians
What truly sets We Fix Appliance Repair apart from other services in the region is our team. Each appliance repair in Dallas Texas technician in our squad is certified, experienced, and passionate about their craft. When you choose us, you're not just getting a quick fix; you're getting the assurance that your appliance is in the hands of a Dallas appliance repair professional who understands its anatomy, functionality, and value.
Trust is crucial when letting someone into your home to handle your valued possessions. Our appliance repair in Dallas TX technicians undergo rigorous training and adhere to the highest industry standards, ensuring that every task is executed with precision.
Expert Appliance Repair Dallas: Request a Free Quote Today
Budgeting for unexpected appliance breakdowns can be a challenge. At We Fix Appliance Repair, we believe in transparency and affordability. Not sure about the potential costs? No problem! You can easily request a free quote from our home appliance repair Dallas team. We are dedicated to providing you with a clear, fair estimate without hidden fees. Our commitment to excellence and affordability has earned us the title of best appliance repair Dallas service.
In conclusion, when it comes to top-tier Dallas appliance repair, We Fix Appliance Repair stands tall among its peers. Our dedication to quick, professional, and affordable service ensures that Dallas residents never have to worry about prolonged appliance downtimes.
So, the next time you're faced with a faulty appliance, remember that a trusted, expert appliance repair Dallas solution is just a phone call away at (214) 692-2908. Let us bring your machines back to life and restore the rhythm of your home.