Fast and Reliable Appliance Repair in Hollywood FL
It's a warm Sunday morning, and suddenly, your refrigerator stops working, leaving you in a predicament. But, don't fret! We Fix Appliance Repair is your go-to for all problems related to appliance repair in Hollywood FL.
From minor hiccups to major meltdowns, our experienced appliance repair Hollywood team is at your service to provide fast and reliable solutions. Our commitment is to get your household up and running, ensuring minimum disruption to your routine.
Call us now at (954) 932-7066 or book appliance repair service in Hollywood FL appointment online.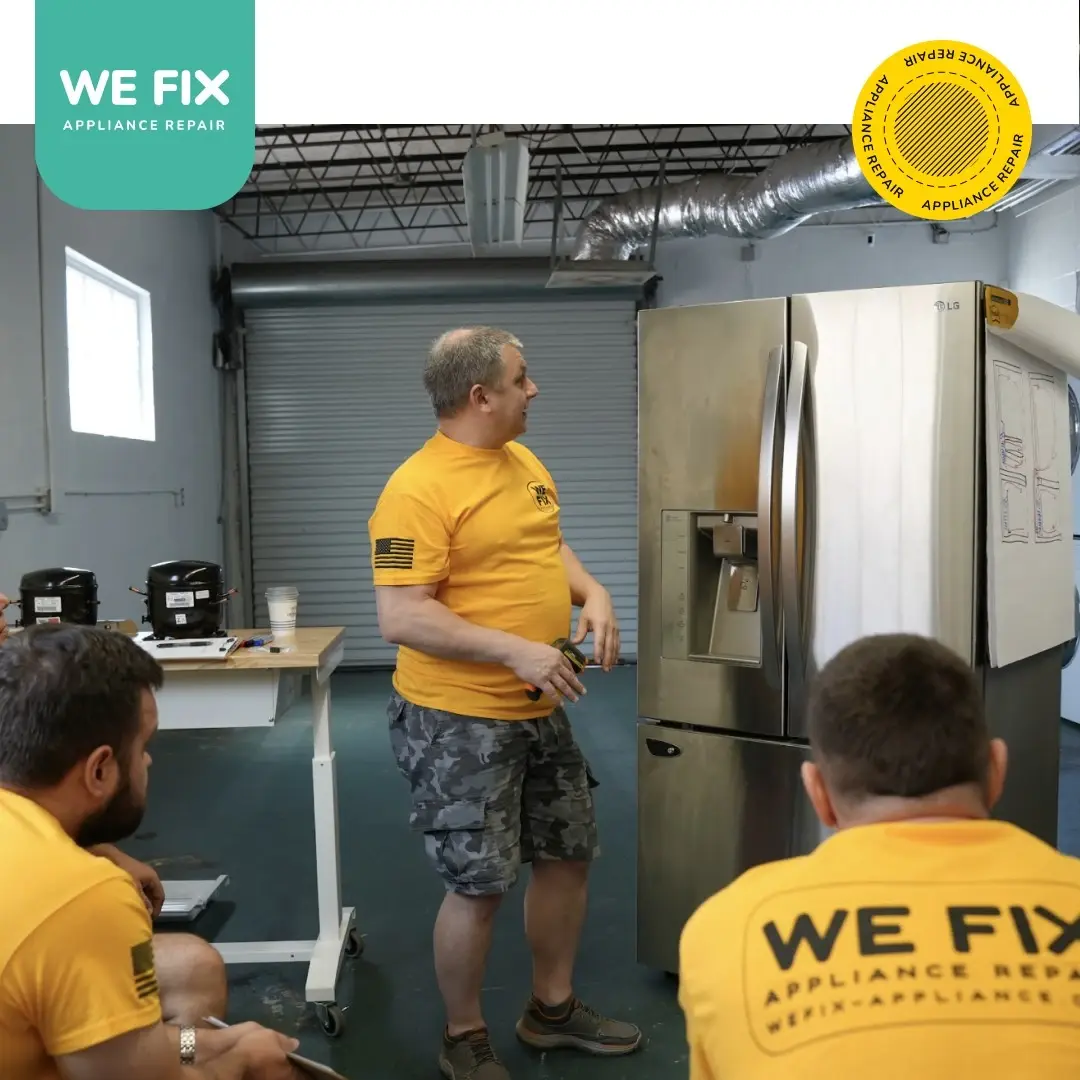 Professional West Hollywood FL Appliance Repair Services
When appliances break down, the comfort and convenience of your home can be significantly impacted. This is why the residents of West Hollywood and neighboring areas consistently rely on our top-tier appliance repair Hollywood services.
We understand the intricacies involved in repairing appliances, and our appliance repair Hollywood team is trained to address issues of all kinds, making us the preferred choice for appliance repair in Hollywood Florida.
Brands We Service in Hollywood FL
Our expertise is not limited to just a few brands. Whether you're seeking Sub Zero appliance repair Hollywood services or Viking appliance repair Hollywood solutions, we've got you covered. Our appliance repair Hollywood technicians are trained across a broad spectrum of brands, ensuring that we can address problems with a wide variety of appliances.
So, no matter which brand your appliance is, rest assured, our Hollywood appliance repair services are here for you.
Same-Day Appliance Repair in Hollywood FL
Understanding the importance of your time, and recognizing the inconvenience a faulty appliance can cause, we pride ourselves on offering same-day appliance repair in Hollywood FL. Just give us a call, and our appliance repair Hollywood technicians will be at your doorstep, ready to diagnose and fix the issue. From washing machines that won't spin to ovens that won't heat, our Hollywood FL appliance repair team will ensure you're back to your normal routine in no time.
Certified Hollywood Appliance Repair Technicians
A great repair job boils down to the skills and expertise of the technician. At We Fix Appliance Repair, we take this seriously. All our appliance repair Hollywood technicians are certified professionals with years of experience in appliance repair Hollywood Florida.
They undergo regular training sessions, ensuring they're updated with the latest technologies and methodologies in the world of appliances. So when you opt for our appliances repair Hollywood FL services, you're essentially choosing peace of mind.
Expert Appliance Repair Hollywood: Request a Free Quote Today
Every household is unique, and so is every appliance repair need. This is why we believe in providing customized appliance repair Hollywood solutions tailored to your specific requirements. If you're facing an issue with any of your household appliances and are in need of an expert's touch, don't hesitate to reach out.
Request a free quote from our Hollywood FL appliance repair experts today. Your satisfaction is our priority, and we're here to ensure that your appliances are functioning at their best.