Fast and Reliable Appliance Repair in Houston TX
When it comes to appliance repair Houston residents trust one name: We Fix Appliance Repair.
From refrigerators that aren't cooling to ovens that won't heat, there's no issue too big or small for our appliance repair Houston team.
Our dedication to providing quality appliance repair service Houston TX homeowners can rely on has made us the preferred choice for many.
Call us now at (281) 843-3899 or book appliance repair service in Houston TX appointment online.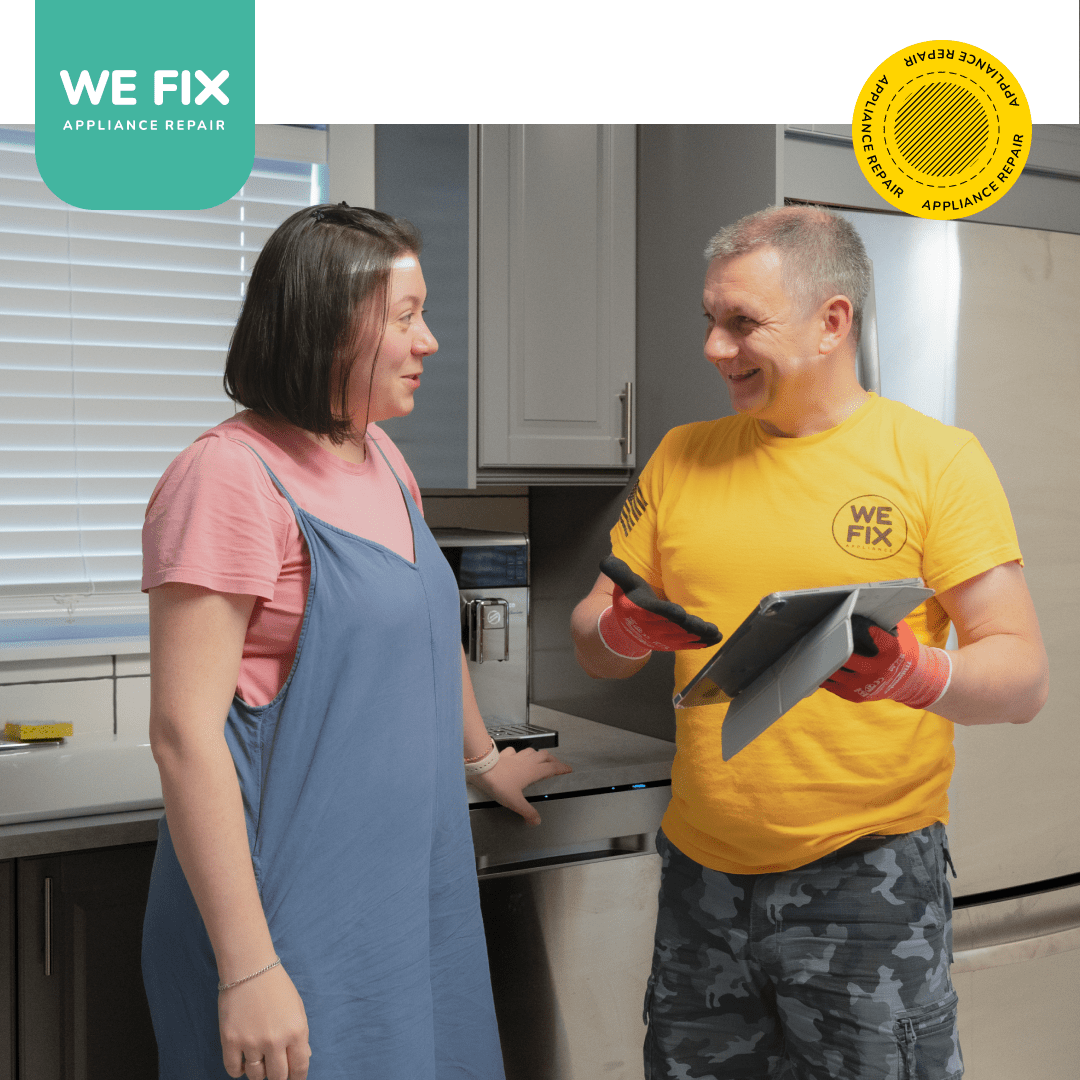 Professional Houston TX Appliance Repair Services
Houston, known for its urban vibe and historic significance, relies heavily on home appliances. When they break, convenience turns to inconvenience. Enter the Houston appliance repair experts: We Fix Appliance Repair. Our appliance repair Houston team is skilled in handling a variety of appliance issues and is committed to ensuring that your household gets back on track swiftly.
Understanding the importance of functional appliances, our professionals ensure that each appliance repair Houston TX task they undertake is done meticulously. Our goal is to get your device back to its optimum performance level, ensuring you continue to enjoy the conveniences of modern living.
Brands We Service in Houston TX
Our appliance repair service Houston TX extends to a plethora of brands. Be it a high-end refrigerator or a regular washer, our Houston appliance repair professionals have the expertise to handle it. Some brands we service include:
Same-Day Appliance Repair in Houston TX
We recognize the inconvenience of having a broken appliance, especially when you need it most. That's why we offer same-day appliance repair in Houston TX for most of our services.
Just give us a call at (281) 843-3899, and our appliance repair Houston team will be at your doorstep, equipped with the necessary tools and parts to get your appliance back in working order. Our aim is to provide the best appliance repair Houston residents can expect, without unnecessary delays.
Certified Houston Appliance Repair Technicians
Our reputation as the top appliance repair in Houston is not just because of our swift services but also because of our certified appliance repair Houston technicians. Every technician under the We Fix Appliance Repair banner is trained, certified, and skilled to handle various appliance issues.
Our Houston home appliance repair experts undergo rigorous training and are well-versed with the intricacies of different appliances, making them the perfect fit for any repair job. Safety is our top priority, and our certified Houston appliance repair technicians always ensure they follow all safety protocols, ensuring your appliance is safe to use once repaired.
Expert Appliance Repair Houston: Request a Free Quote Today
Quality, efficiency, and affordability are the cornerstones of our Houston appliance repair service. If you're seeking the best appliance repair Houston has to offer, look no further. Our transparent pricing ensures you know what you're paying for, and with us, there are no hidden charges. We pride ourselves in offering appliance repair Houston Texas residents can trust.
Don't let a faulty appliance disrupt your daily routine. Reach out to us today to request a free quote and let our appliance repair Houston professionals bring your appliance back to life.

Your satisfaction is our success, and we always strive to provide unparalleled service in every appliance repair in Houston TX task we handle.