Fast and Reliable Appliance Repair in Riverview FL
Welcome to We Fix Appliance Repair, the go-to service for fast and reliable appliance repair in Riverview FL. Our team of Riverview appliance repair is committed to providing exceptional repair services for all your appliance needs.
Whether you're facing issues with your refrigerator, washing machine, dryer, dishwasher, stove, or range, we are here to deliver quality appliance repair Riverview.
Call us now (813) 686-7408  or book appliance repair service in Riverview FL appointment online.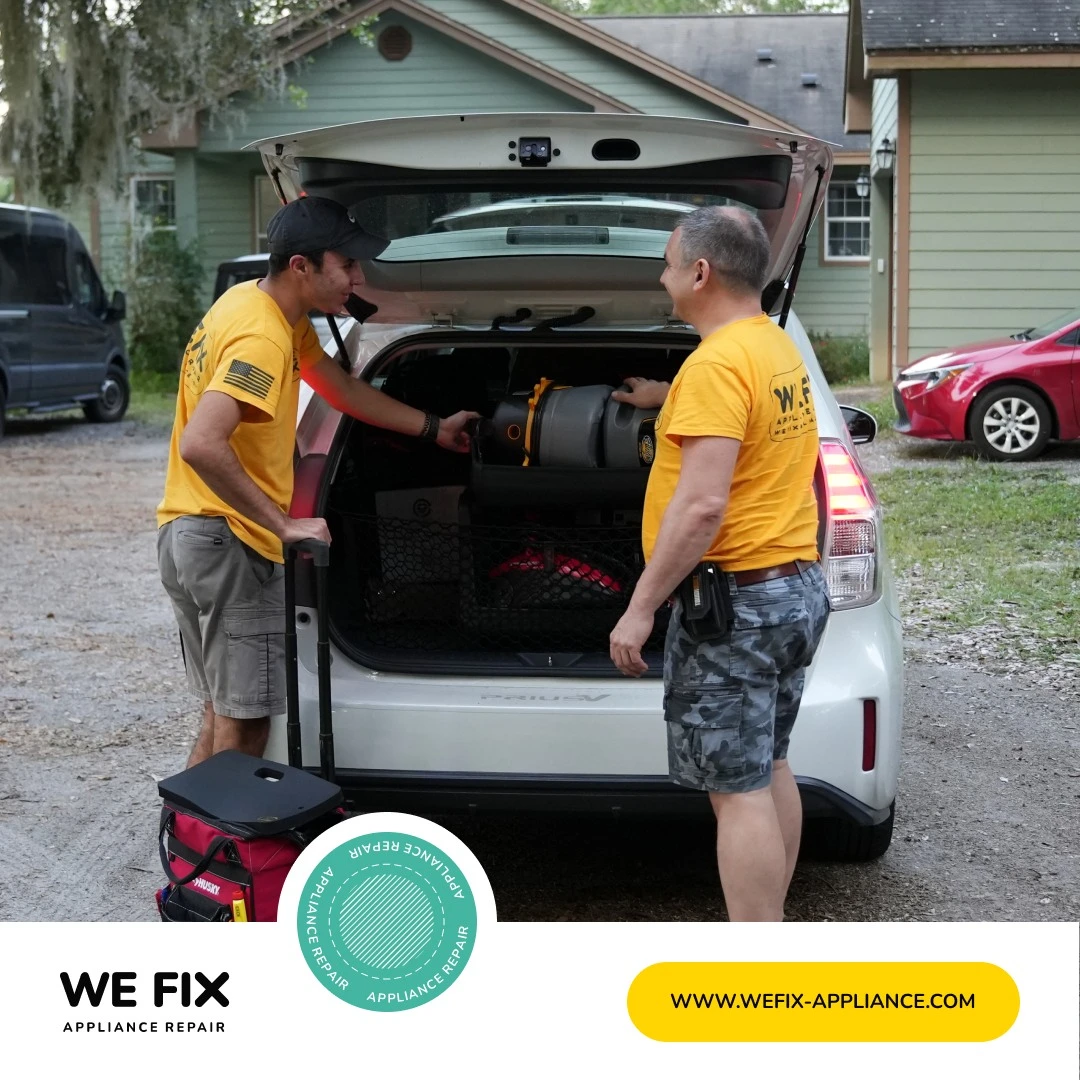 Professional Riverview FL Appliance Repair Services
At We Fix Appliance Repair, we offer professional appliance repair in Riverview FL, to keep your household running smoothly. Our Riverview appliance repair services include:
Brands We Service in Riverview FL
Our appliance repair Riverview FL technicians at We Fix Appliance Repair are experienced in servicing a wide array of appliance brands. We understand that each brand has its unique features and requirements, and our team is equipped to handle them all in Riverview FL.
Same-Day Appliance Repair in Riverview FL
Recognizing the urgency of appliance malfunctions, we offer same-day appliance repair services in Riverview FL. Our aim is to provide prompt and efficient Riverview appliance repair services to minimize disruptions to your daily life.
Certified Riverview Appliance Repair Technicians
We have a team of certified Riverview appliance repair technicians. Each technician is trained, experienced, and equipped with the knowledge to diagnose and repair your appliances effectively, ensuring high standards of service.
Expert Appliance Repair Riverview: Request a Free Quote Today
For expert appliance repair in Riverview, don't hesitate to contact We Fix Appliance Repair. Request a free quote today and let us handle your appliance issues with professionalism and care. Whether it's a minor repair or a major fix, our team is ready to provide the best appliance repair Riverview FL services you need.