Fast and Reliable Appliance Repair in Seminole FL
Appliances are an integral part of our daily lives. Whether it's keeping your food fresh in the refrigerator or making sure your clothes are crisp and clean from the washing machine, they make our lives easier.
But like all things, appliances can break down, and when they do, you need a reliable solution.
Enter We Fix Appliance Repair – the trusted name for appliance repair in Seminole, Florida.
Call us now at (727) 472-8934 or book appliance repair service in Seminole FL appointment online.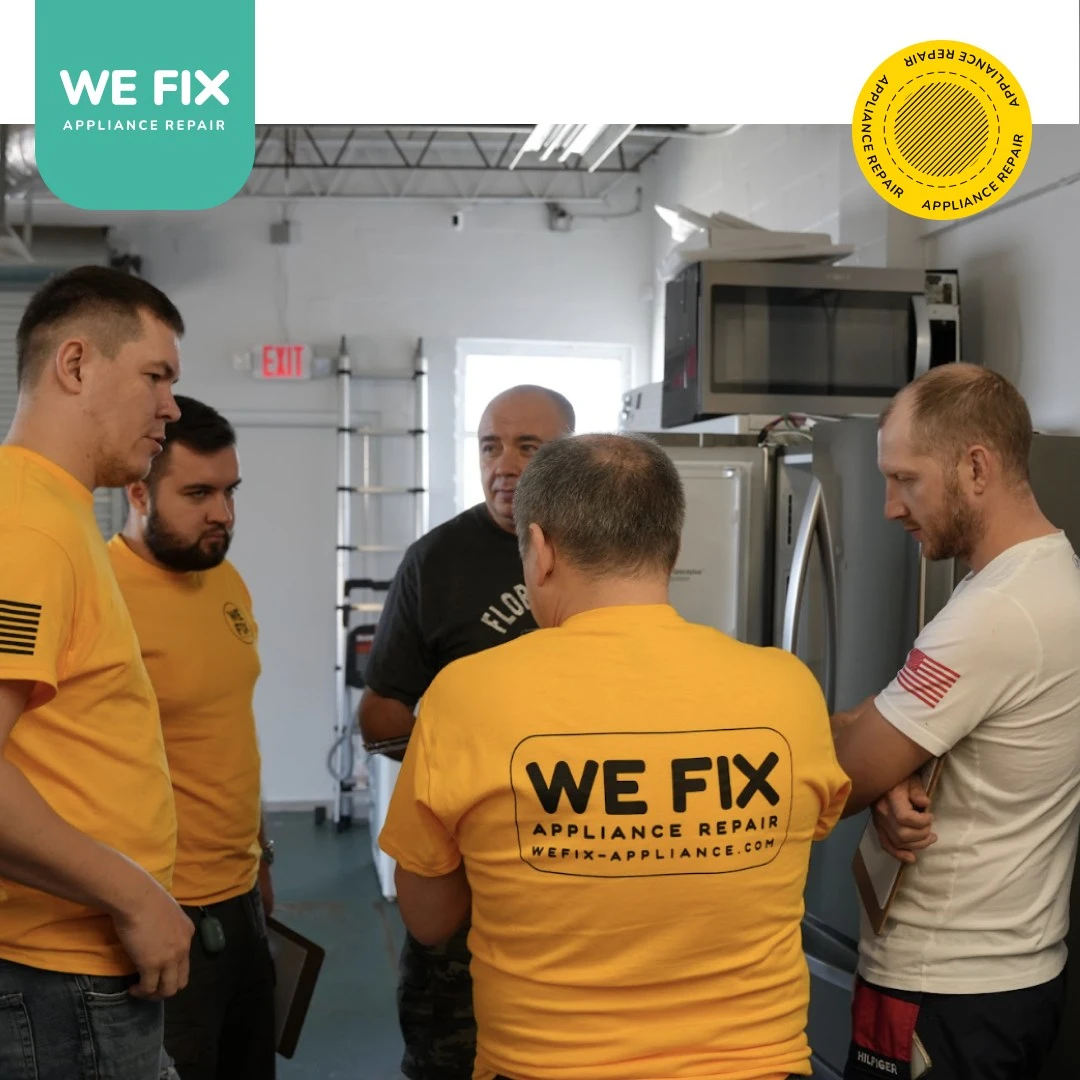 Professional Seminole FL Appliance Repair Services
When one of your household appliances stops working, it can throw your whole day off track. That's where We Fix Appliance Repair comes in. Specializing in appliance repair in Seminole FL, our team of Seminole appliance repair professionals is trained to diagnose and fix any appliance issue quickly and efficiently.
Our commitment is to offer the best appliance repair Seminole residents can rely on. From refrigerators and ovens to washers and dryers, we ensure that our customers' appliances are up and running in no time.
Brands We Service in Seminole FL
We Fix Appliance Repair has worked on numerous brands, making us one of the most experienced teams for appliance repair Seminole FL has to offer.
Whether it's a well-known international brand or a lesser-known local one, our appliance repair Seminole technicians have likely encountered and fixed it. We continuously train our appliance repair Seminole team to be updated with the latest models and technology, ensuring that when you search for "appliance repair Seminole Florida", we are the name you can trust.
Same-Day Appliance Repair in Seminole FL
We understand that when an appliance breaks down, you can't wait days or even weeks for a repair. That's why We Fix Appliance Repair offers same-day appliance repair Seminole service for our valued customers.
If you need immediate assistance, our prompt and efficient appliance repair Seminole team will be there to help. Simply call us at (727) 472-8934 , and we'll ensure that your appliance is fixed the same day.
Certified Seminole Appliance Repair Technicians
Quality and safety are our top priorities. Our appliance repair Seminole technicians are not just experienced, but they are also certified. When you opt for appliance repair in Seminole with us, you are choosing a team that adheres to the highest industry standards.
Furthermore, our appliance repair Seminole technicians are friendly and approachable. They'll explain the issue to you in understandable terms and provide transparent pricing, so there are no surprises.
Expert Appliance Repair Seminole:
Request a Free Quote Today
We Fix Appliance Repair is the name that many trust when searching for the "best appliance repair Seminole" has to offer. With our excellent track record and dedication to customer satisfaction, you can be assured that your appliances are in safe hands.
If you're facing issues with any of your home appliances and you're looking for top-notch appliance repair Seminole services, don't hesitate to reach out to us. Get in touch today, request a free quote, and let's get your appliances back to their best working condition.