Fast and Reliable Appliance Repair in Tampa FL
Home appliances are the backbone of our daily lives. They simplify tasks, save time, and improve our comfort. But when these crucial machines break down, it can disrupt our routines and cause unnecessary stress.
If you're facing appliance issues in Tampa, don't despair. Welcome to We Fix Appliance Repair, your go-to solution for appliance repair in Tampa FL.
Call us now at (813) 544-6894 or book appliance repair service in Tampa FL appointment online.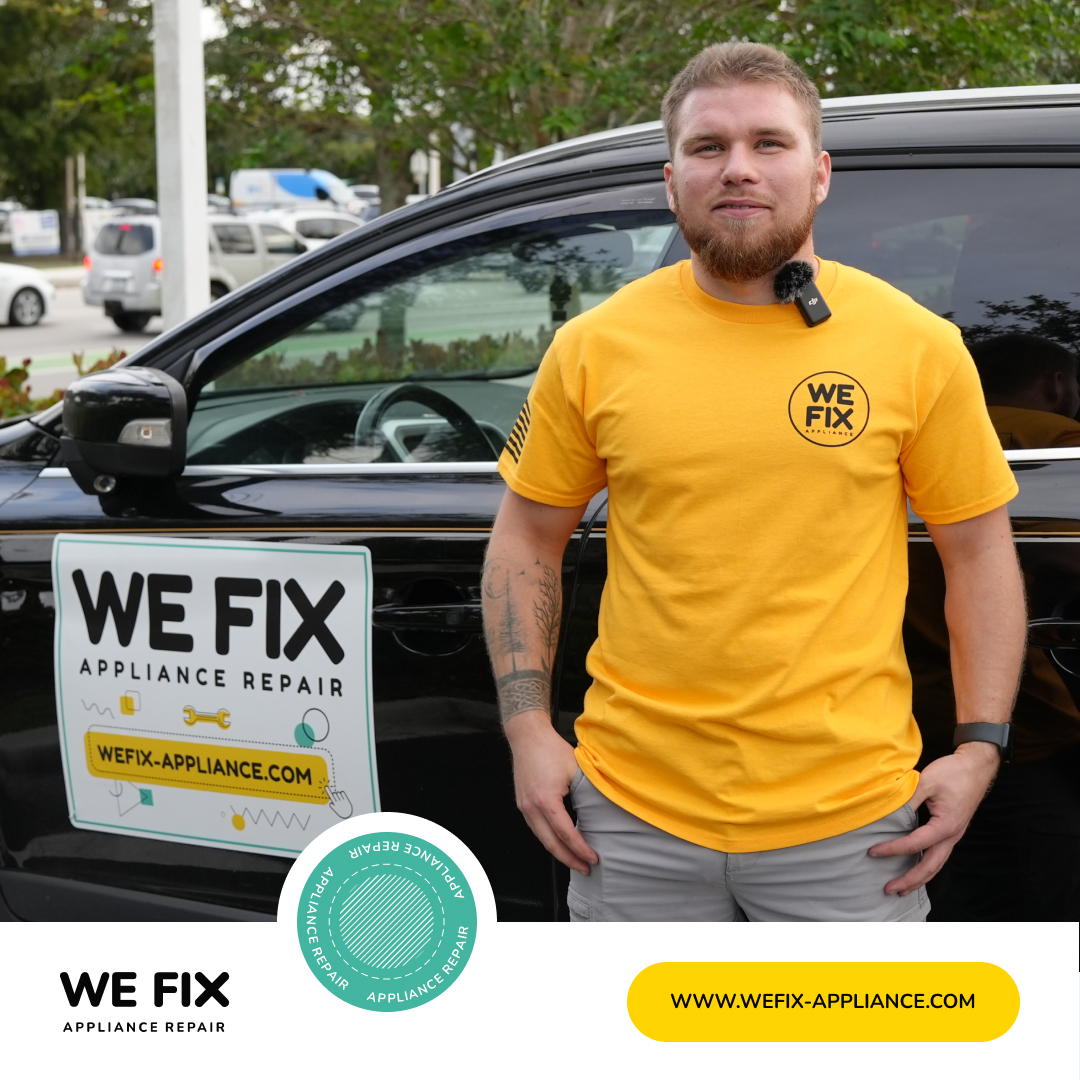 Professional Tampa FL Appliance Repair Services
Appliance problems can range from minor hiccups to major breakdowns. Whether it's a fridge that's not cooling, a washing machine that won't spin, or an oven that isn't heating, you need prompt and reliable Tampa appliance repair services.
At We Fix Appliance Repair, we prioritize your convenience. With our skilled appliance repair Tampa technicians and commitment to quality, you can trust us to get your machines up and running in no time.
Brands We Service in Tampa FL
It's essential to know that the Tampa appliance repair service you choose is well-versed in handling a wide variety of brands. At We Fix, we're proud to say we have an extensive list.
From Samsung to Whirlpool, from LG to Maytag, we're familiar with all major brands and their unique specifications. So, if you need appliance repair in Tampa, rest assured that we've got your brand covered.
Same-Day Appliance Repair in Tampa FL
Emergencies don't wait, and neither should you! We understand the urgency when an essential appliance breaks down. That's why we offer same day appliance repair in Tampa. Our dedicated Tampa appliance repair team is always on standby to ensure that your issues are addressed without delay.
Need it fixed today? Just call at (813) 544-6894 We Fix Appliance Repair for rapid response and effective solutions.
Certified Tampa Appliance Repair Technicians
Quality repair starts with skilled hands. Our appliance repair specialists in Tampa are certified, experienced, and undergo regular training updates. This ensures that they are abreast of the latest appliance technologies and repair techniques. When you choose We Fix, you're choosing expertise, professionalism, and peace of mind.
Expert Appliance Repair Tampa:
Request a Free Quote Today
Transparency matters. You shouldn't be left guessing about the costs associated with repairing your appliances. At We Fix, we offer appliance repair Tampa free estimate. This means you'll know upfront what to expect regarding service charges. No hidden costs, no surprises. Just straightforward, honest pricing.
If you're looking for reliable appliance repair service in Tampa, look no further. Whether it's a washing machine, fridge, oven, or any other household machine, we have the skills and dedication to fix it. With our reputation for excellence in appliance repair Tampa Florida, you can trust We Fix to deliver top-notch appliance repair Tampa services every time.
Get in touch with us today and let us bring your appliances back to life!