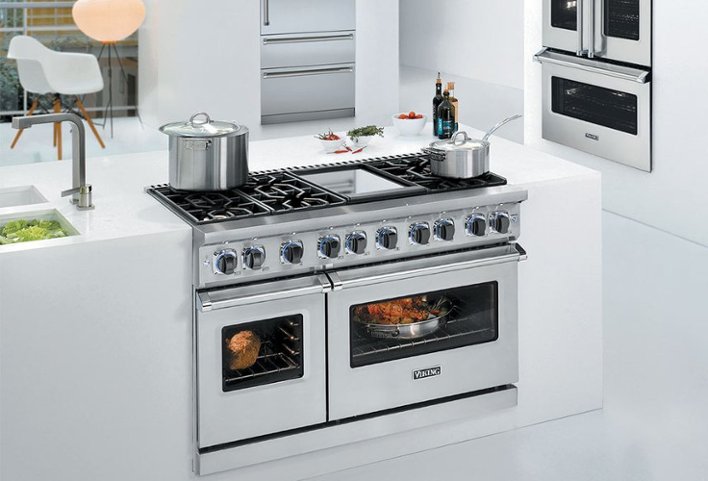 Do you have a problem with your Viking Appliance? Is it damaged or malfunctioning? WeFix has a nationwide network of fully licensed and skilled Viking appliance repair professionals that operate in both home and commercial settings.
WeFix repair centers across the country take pride in providing rapid, reasonably priced, and hassle-free Viking appliance repair solutions. Help is never far away and but we also provide same-day services in urban regions. So, whether it's a little wiring fault or a more difficult board-level problem that needs extensive maintenance, you can be confident that we'll get your appliances back up and running as soon as possible.
Viking Dishwasher Repair
Whatever problem your Viking dishwasher is having – whether issues with dispensing soap or switching on – count on WeFix's staff experience in Viking dishwasher repairs to match your demands and serve you with dependable restorations.
Viking Dryer Repair
Have difficulties drying your clothes no matter how long or how many cycles you put them through the dryer? Or is the door on your Viking Dryer not shutting properly? When you have a problem with your Viking dryer, call the Viking dryer repair professionals at WeFix.
Viking Washing Machine Repair
Your Viking Washing Machine is one of those appliances that you simply cannot live without. We all know that it never breaks down at a convenient moment. So, we will use authentic Viking Appliance repair parts to fix your clogged pumps, spin cycle troubles, snapped belts, malfunctioning heaters, pressure systems, and drums and get them working like new again.
Viking Refrigerator Repair
Is it necessary to turn the fridge up higher to achieve the same amount of cooling? Is your food thawing, ice cream melting, or is your Viking refrigerator seal broken? If your refrigerator is acting up, you can be certain that no problem is too big or too minor for us to tackle. Learn how WeFix can save you money and stress from spoiled food caused by a faulty Viking refrigerator.
Viking Oven and Stove repair
There's nothing like returning home after a hard day of work, expecting a hearty meal, only to discover that your Viking oven or stove cannot provide the food you need! Whether the problem involves the replacement of a thermostat or making basic adjustments, the skilled Viking appliance repair technicians will diagnose the problem and repair it with the best parts so the problem doesn't come again.
Reliable Viking Appliance Repair Experts
Whether your Viking appliance won't switch on or is making strange noises, we'll be there to provide the Viking appliance repair services you require to get it running again. Call today to get a free quote and schedule your Viking Appliance repair appointment!