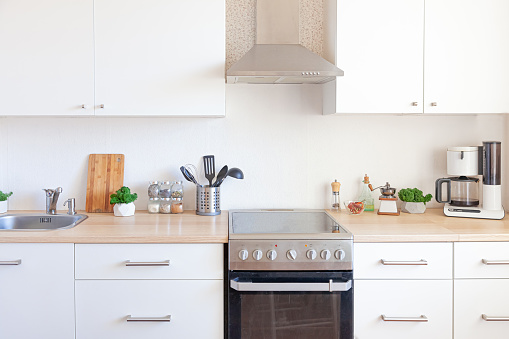 Everyone is bound to their home appliances. They are an inevitable part of the home as you need them to prepare food, clean laundry, entertain, wash dishes, and keep connected with the outside world. In so many ways, living without home appliances is impossible.
But, with time, appliances start to age, and you need to get them repaired as soon as possible. Many people often want to know the kind of appliances they can repair, the cost of repairs, or when you need a replacement. We've provided all the answers in this ultimate guide to home appliances.
What You Need To Do In Emergencies
Appliance emergencies are vast and could span from leaking gas to a gushing water leak from your washing machine. Such situations can be dangerous, and you need to solve them immediately. In the case of a fire or gas leak, alert the local authorities or 911 immediately.
If you're willing to hold on for a few more hours, We Fix Appliance Repair is among the top repair service companies offering same-day appliance repair services.
How to Know When To Call Appliance Repair Service
When your appliance stops working properly, you need to decide whether to call an expert or work on it yourself. The best decision is to ensure you understand what you are doing. Most of the appliances used at home have sophisticated settings. An expert will help you repair it and diagnose other underlying issues to prolong its life.
Should You Replace or Repair the Appliance
Replacement should be the last option after all repair attempts have failed. Remember, you will invest more money on a replacement than on repairs. With a replacement, you'll get a flashy, smart, upgraded appliance that will make your work easier.
Home Appliance Repair
At We Fix Appliance Repair, we'll help you avoid inconveniences caused when appliances break. Contact us today to receive fast repair services that you can trust at competitive prices.